The Race to the Top: Pay-per-click vs. Organic SEO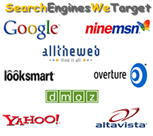 Who are you paying for what?
With an SEO website, our goal is for you to meet your target market through the website that we build for you. This usually happens through the contact form. You can tell from the email if it is a legitimate lead or not. We can build your contact form to help facilitate this. Clicks often do NOT convert to qualified leads at all, and especially not when your website is not where it needs to be. When you pay for clicks, most of the time you are paying for no results. When you pay for SEO work to be done on your website, you are making a tangible long-term investment in your company.
| | | | |
| --- | --- | --- | --- |
| Vendor: | Your Fees Pay for: | Skills: | Category: |
| SEO Website Guy | Improving code that you own. | Technical | SEO (Search Engine Optimization) |
| Pay-Per Click Re-Seller | Their re-selling efforts. | Sales | SEM (Search Engine Marketing) |
The Race Analogy
Let's use a Race Track Analogy. Pretend that your Website is a race car, hoping to win the # 1 spot in Google.
SEO Website Guy
has the tools and knowledge to tune the code underneath the hood of your website.
| | |
| --- | --- |
| Symbol: | SEO Vendor: |
| Race Track Owners | Google and other Search Engines |
| Mechanic | SEO Website Guy |
| Broker | Pay-Per Click Re-seller |
Website Promotion: A tale of 3 Race Car Owners

Monty choose to put all of his racing budget in Pay-Per Click. He learned that you can only pay Google off for a certain amount of time. Then reality returns: your racecar performs poorly. You have not followed recommended maintenance, and paid for the higher performance add-ons that your racing mechanic recommended. Monty ran out of $ for Pay-Per Click. Now he is nowhere to be found in Google.

Chauncey had the same budget as Monty. He hired SEO Website Guy and asked him to only do Organic SEO methods. Chancey wanted to own the parts of code that SEO Website Guy built for him. 7 years later, they still work in the Search Engines. His site looks old to the eye, but still ranks well in Google. Chauncey got the best ROI over the 5-7 year life span of an SEO website.

Sinclair had twice the budget of the other two Car owners. He paid SEO Website Guy to use both methods. After SEO Website Guy saw how Sinclair's car was doing in the races, he used Pay-per-click and other custom marketing techniques to win every race.